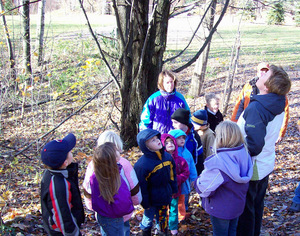 On Saturday, April 9, 2011, Kettunen Center will host the annual Spring Family Fun Day. This year's event will include sessions on geocaching and how to use a handheld GPS unit, how to use a compass, ski walking (Nordic Walking), spring discovery hike, spring craft, turkey ecology from a local expert, and maple syrup making.

Since their inception several years ago, Family F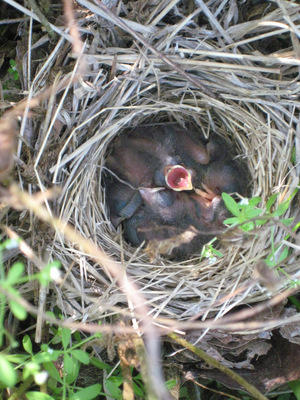 un Days have gained in popularity, and now are offered four times a year – two in the winter, one in early spring and one in fall. The objective of these programs is to take families outside and experience the seasons. Past fall programs have offered kayaking, canoeing, interpretative hikes and Monarch Butterfly migration. Winter programs largely center on winter recreational activities including ice fishing, cross country skiing, snow shoeing, and winter survival. One returning participant wrote that after attending a winter session in which she and family cross country skied, she bought skis for her daughter on the way home and they have been skiing together regularly since.
These programs are made possible through the generous support of donors, the Michigan 4-H Foundation, General Mills/Yoplait Company of Reed City, Pine River Audubon Chapter, the Pere Marquette Chapter of the Michigan Wild Turkey Hunters Association, and a National Parks and Recreation Take Me Fishing Grant. Please join us for the Spring Family Day, Sat., April 9! For registration information visit the Kettunen Center website events calendar.